We are dedicated to providing professional sales and engineering solutions for OEM customers.
Tom Ginter, President
Tom joined the RK Sales team in 1998 as a sales engineer and took over the RK Sales business in 2008. He has been working within the electronics industry since 1985 at local OEM companies. Tom is a member of APICS and holds a CPIM.
Jon Clay, Technical Sales
Jon joined the RK Sales team in 2016, working in Outside Sales. He has had sales experience in the local electronics market since 1988, starting as a power supply manufacturer's representative, followed by over 20 years in electronic distribution sales.
Brenda Ginter, Office Manager
Brenda joined the RK Sales team in 2008 working as office manager and with Inside Sales. Brenda's work experience includes 28 years of combined customer service, inside sales, and office administration work and knowledge.
Melissa Ginter, Marketing Specialist
Melissa joined RK Sales in 2015 as a marketing specialist. Her work experience includes customer service in the transportation department at Best Buy, with a continuing degree in marketing and multiple certificates in marketing.
Kelvin Johnston, Technical Sales
Kelvin joined RK Sales in 2020. Kelvin's experience includes 8 years in sales with 3 years in electronics distribution with Gopher Electronics and Arrow Electronics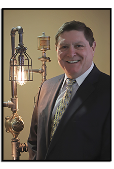 Mike Lalone, Technical Sales
Mike Joined RK Sales in 2020. He brings 20 years of industry experience, having worked as a regional sales manager for an OEM manufacturer and as an accoiunt manager for a value-added electronics distributor.